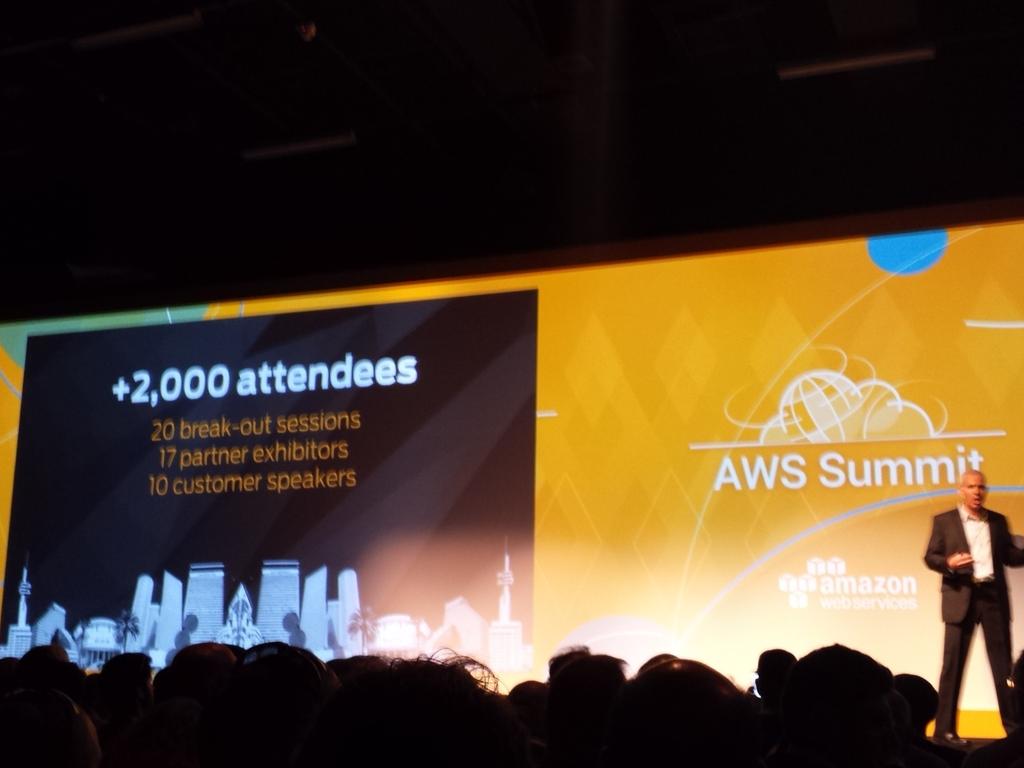 I attended the Amazon AWS Summit event in Tel Aviv the other day and it was a very impressive roadshow event.
How many roadshow events gather over 2,000 people to them in your country?
This being a startup capital not surprising to see so many people in attendance.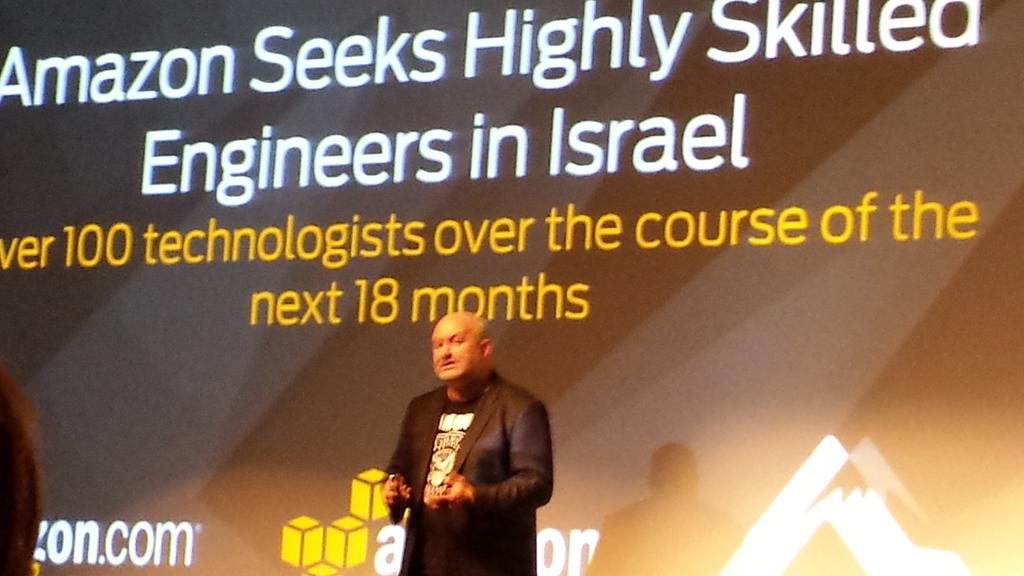 There was a 2 hour keynote given by
Werner Vogels
, Amazon CTO and the local Israel Territory Manager Harel Ifhar. Werner has been here a few times, this is not your typical CTO, hard not to like a guy that wears a suit with a Ramones T-Shirt and says they need to hire more techies over the next year and a half. And then changed his shirt to a Rage Against the Machine one later on.
My favorite lines from Werner, "Friends don't let friends build data centers", "Hybrid IT is part of the Journey, NOT the Destination" and "Fighting Cloud is like fighting Gravity".
The overall message was sales and growth(102% and 93% growth of EC2 YoY and there are over 1 million active users), features (516 new major features and services added to AWS in 2014) and 2 or 3 new bits added to the AWS stable. AWS Elastic File System was one of the main new offerings and another was machine language is picking up interest and AWS has offerings in that space now too. We also heard from 4 companies using AWS. Glide, Yes, Comverse and the gaming company Gamefly.
Gamefly, during his testimonial, had a live game playing on screen, sounds and all to prove how well AWS handles streaming and live gaming. I felt it took away from his speaking as everyone was mesmerized, but hard to deny the proof was in front of us that the AWS cloud provides some great efficiencies.
Also saw a few friends there unexpectedly, and an AWS Architect I know that was speaking later in the day who I happen to see a year and half ago when I was visiting and spent a day at eBay hearing about their Hadoop architecture.
It is odd to go to event as an attendee and think, "so that is what it is like when I am working and doing my sessions". Nice to see it from the other side for a change. Are we all usually so rushed? I apologize to anyone I may have passed and not caught up with again, but you usually find me after hours and I always have time after my session.
In the exhibition hall were about a dozen or so AWS partners plus an Amazon station where you could get technical help, learn about the user groups, ask about the 100+ jobs on offer and also get certification. A mix of document management, log/monitoring and education/support companies were on hand to help everyone get more from their part of the AWS cloud.
A REALLY nice thing Amazon did was they had one color, bright orange, for their technical teams that were there to help everyone. Made it very easy to find them. Business AWS people wore a more common black, but at least you knew the sales people when you saw them.
What you all want to know about was the swag, and aside from some devops t-shirts, there were many stickers. Laptop tattoos as you might call them. Some favorites were the No SQL one, the beer mug and the AWS Israel one. And
logz.io
won me over by having keychains with bottle openers. I'm easy to please.
A stress ball and a beach paddle game were also given out. But I was not there to use anyone's services so I was happy with my laptop stickers.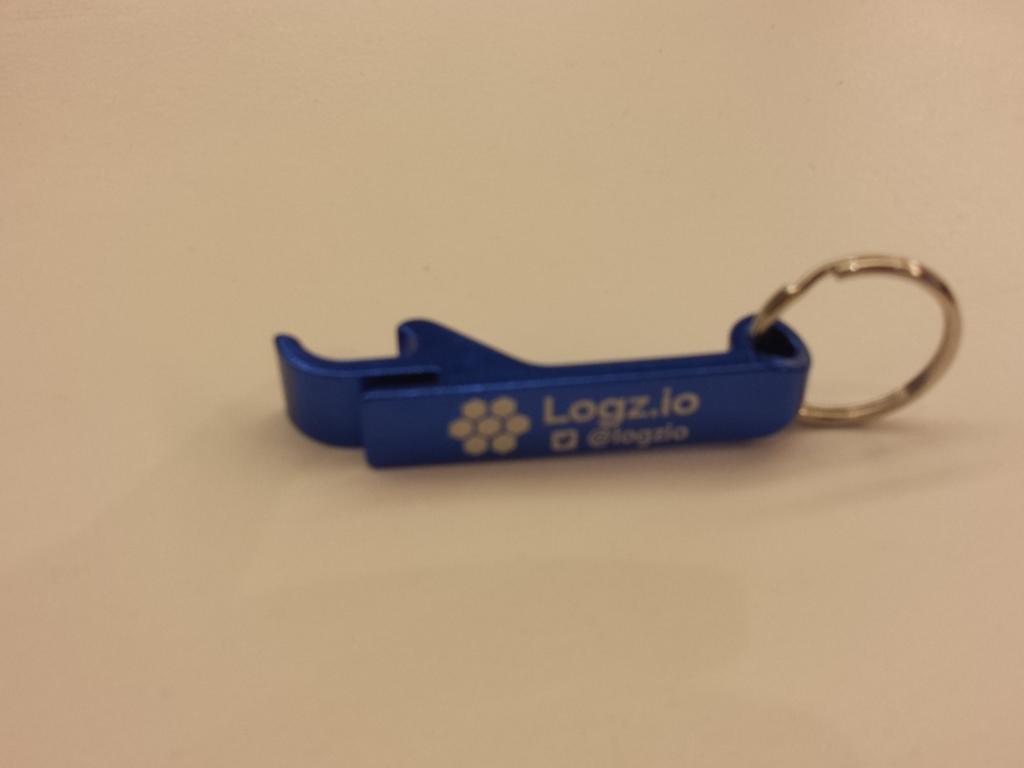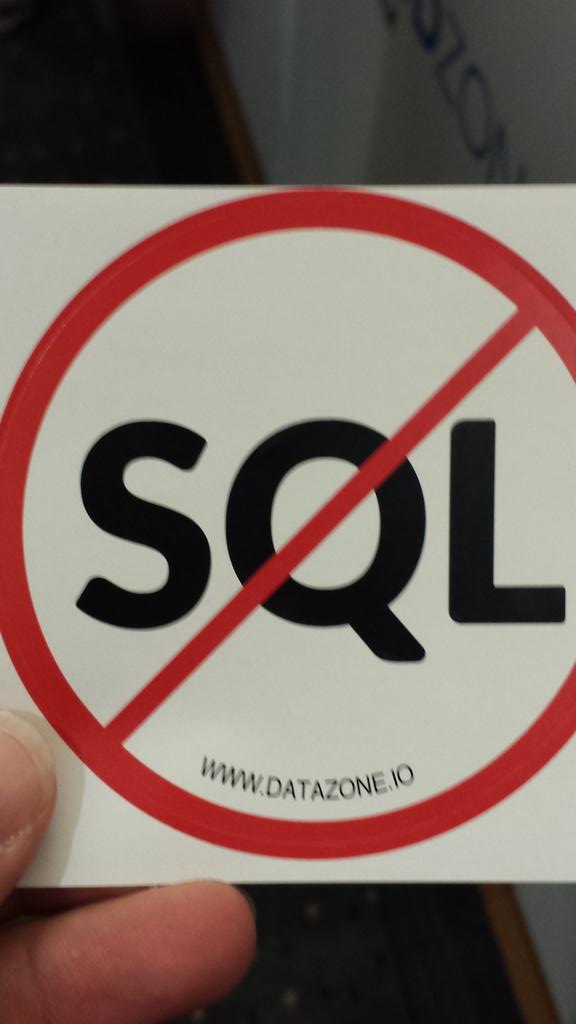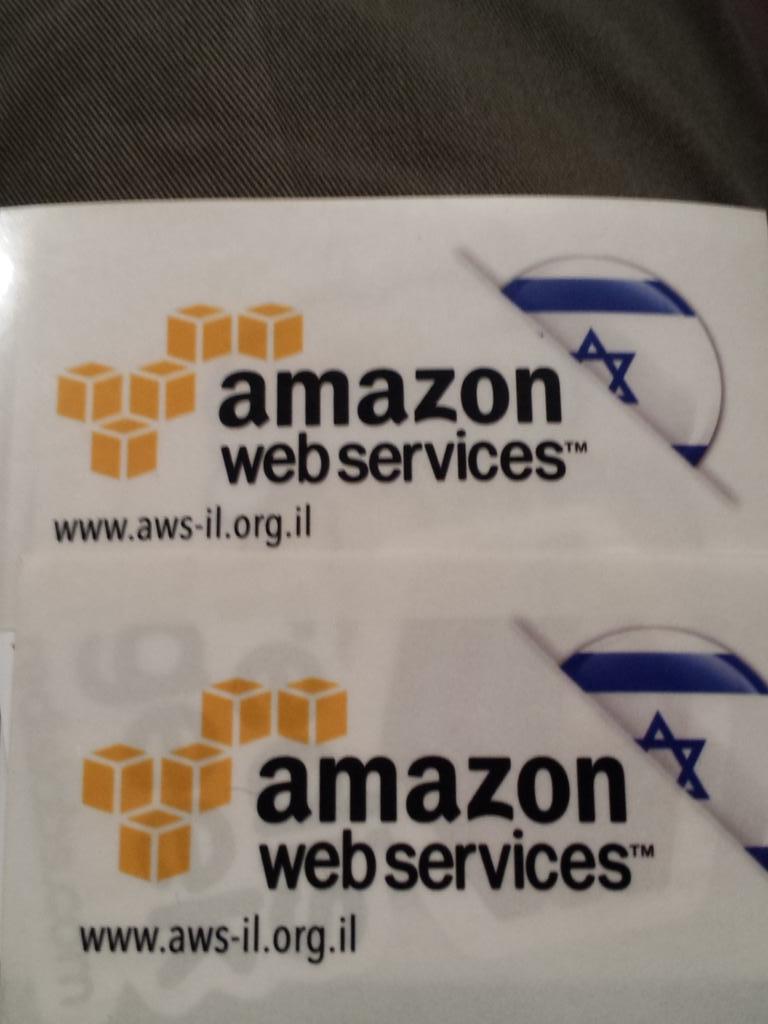 Amazing food awaited everyone for breakfast and lunch, candy, snacks, drinks, popsicles and beer. I did not wait in line for the beer, VERY long line, as you can imagine. I realized afterwards, having been to so many conferences over the last 2 decades, I almost never have been able to eat the food and realize just how well everyone else has been eating. Nice to get fresh kosher food at a conference, another benefit of living here in Israel.
Unfortunately I did not get to stay all day for the tech tracks int he afternoon due to previous work requirements. If you get the chance to catch the AWS Summit in your city you should go and experience it.